Who we are
Swiss certification authority LinquaCert is your specialized service provider for ISO certification in accordance with recognized international standards of ISO 17100, ISO 18587, and ISO 9001. LinquaCert is an independent Swiss cooperative with headquarters in Zürich (Switzerland) and therefore your ideal partner in all things linguistic.
Experience is our most essential form of capital. We have conducted a variety of certification audits for companies of different sizes and structures. As specialists in ISO 17100, ISO 18587, and ISO 9001 we're very familiar with workflows in translation agencies. Through the certification process, we can swiftly identify weak points and help you improve your daily practices.
Our employees are trained in ISO certification, ready to examine and evaluate your workflows, company structure, and qualifications. It's truly the best way to improve your position with respect to the competition and attain an internationally recognized standard of quality.
Our vision
We are built to support language service providers (LSPs) discover new potential and quality services and increase market value – all to win new, loyal clients.
In this, we see ourselves as partners accompanying you on the path to certification, the voice that encourages you to keep improving. In this role, we will examine the project management of your translation services and make suggestions for optimization, as needed.
As an internationally-active certification authority, no journey is too far, and we wield the necessary resources to mentor clients overseas. What keeps us going is the conviction that standards vastly improve the quality of services. For us, it's not just about handing over a certificate – it's our mission to establish worldwide ISO norms in translation companies.
These standards also fulfill a culturally significant goal. The better translations are, the more written communication is maintained at a level of high quality. Language is one of the most important cultural commodities, after all, a system that creates identity and but that also connects us. This cultural task is no small part of our overarching mission, the guiding principle of our path as a company.
We have set ourselves the goal of being a provider of excellence for certification in ISO 17100, ISO 18587, and ISO 9001. As a company, we are on a solid path and never shy from reinventing ourselves and submitting our processes and procedures to constant optimization.
What we stand for
LinquaCert stands for transparent, comprehensible audit results that can become benchmarks in their own right. During the certification process, we will reveal potential and new opportunities for your business leadership. The complaint rate of translation service providers certified by LinquaCert from 2017 to 2021 was 0.51% on average, which is very low.
Our audits help to optimize your processes in management of translation services, drawing on all internal and external service providers and thereby encourage streamlines, client-oriented procedures with unique customer benefits.
Our internationally recognized ISO certificates 17100, ISO 18587, and ISO 9001 not only serve as proof of certified quality in translation services, but also represent a clear advantage over non-certified competitors.
As a translation service provider certified by LinquaCert, you're demonstrating transparency, security, and trustworthiness. You can be more confident interacting with clients and promote yourself more convincingly with a LinquaCert certification recognized the world over.
Then there's the not insignificant fact that LinquaCert certificates give you more visibility online with your target group and a higher click-through rate for your website. LinquaCert certification therefore means more leads and more new customers, thanks to increasingly efficient and sustained Internet traffic.
We place high value on fair and respectful communication for the ISO audit.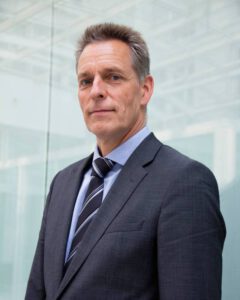 Markus Kukla
Head Certification Authority,
Lead Auditor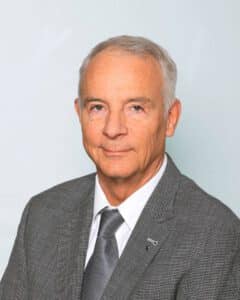 Dr. Arno Giovannini
Head of Communications,
Internal Operations